Welcome to class 7

Class Teacher- Mrs Potter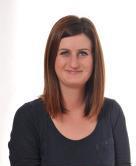 Teaching Assistants- Mrs Wood & Mrs Newton


reception@clowne-inf.derbyshire.sch.uk




See our class timetable - Class 7 Timetable 2015-2016.docx

Look at what we will be learning about this year - Topic plan

Our library day is Friday. Please remind your child to return their library book every Friday morning so they can choose a new one for you to share at home.





Hello! My name is Spencer. I belong to class 7 and I hope to spend an exciting weekend at your house this year!
Each week we will be learning about a new topic, such as, our skeleton, being healthy and all about our families and the families of others. We will find out that there are many similarities and many differences between us all. By talking about these topics at home with us, this will help us to understand the things that are special in the family I belong to.


At some point this term children will be bringing home a reading book. Click the link below to find out all about the characters you will meet in these stories.
Oxford Reading Tree Characters.javascript:mce_temp_url();javascript:mce_temp_url();